Featured Teachers
Browse through the lovely people who will be offering workshops or tutorials during the Mid-Atlantic Permaculture Convergence.
Michael Judd has worked with agro-ecological and whole-system designs throughout the Americas for over two decades, focusing on applying permaculture and ecological design. His projects increase local food security and community health in both tropical and temperate growing regions. He is the founder of Ecologia Edible & Ecological Landscape Design and Project Bona Fide, an international nonprofit supporting agro-ecology research. Author of 'Edible Landscaping with a Permaculture Twist'.
Founded and operated a family firm; Sanders Museum Services, which employed 5-25 persons to provide artifact handling, mounting and installation services for major museums and private collections. Founded the Timber Frame Folly, a Community gathering and performance space.
Bradley works as a metalsmith and lost wax founder. He maintains multi-media shops with a wood shop, a small foundry, forge, and machine shop. Over the years, he has built many melt furnaces and burnout ovens to serve the foundry. Upon discovering the concepts of the Rocket Mass Stove and Rocket Mass Heater, Bradley saw a potential for making the use of wood as a sustainable and non-polluting source of heat for homes and greenhouses.
Diane Blust is a permaculture homesteader who moved to the Eastern Panhandle five years ago to start her homestead, Chicory Hill Farm. Chicory Hill is partially powered by the sun and has a basement root cellar to hold Diane's preservation creations. Diane was a Master Food Volunteer with the Virginia Cooperative Extension service for several years prior to moving to West Virginia. She has been teaching home food preservation for about six years.
Healing Arts Report
BJ was first educated as a sculptor and art educator at the School of the Art Institute of Chicago, became intrigued by the psychology and spirituality of the creative process. While exploring individual perception in art through personal experience and teaching, she came to appreciate art's direct connection to soul memories, health, creativity, and a growing awareness of connection to others and the environment. Her second formal education was in the world of social work and community health. She is currently a potter, a licensed social worker, an explorer of inner work, and a member of The Permaculture Committee at Claymont. Currently, she calls her artwork intuitive exploration of the inner world. "Through colorful clay and mixed media, I do what I asked my art students to do—play and become familiar with color and form. Observe your ability to make choices and experiment. "The process in counseling isn't much different," she says. "I encourage my clients to imagine solutions to their dissatisfactions, all based on feeling better, while living up to their own ideals. Put the rules of old habits aside, challenge limiting beliefs, and see what can be accomplished with this new freedom."
Luke Bauer made his first basket in 2013. He received his Permaculture Design Certificate from Susquehanna Permaculture in 2011 and advanced wild permaculture training in 2014. For the past decade he has devoted his time to learning his local landscape and immersing himself in skills that connect him directly to his place. He is a husband and father of two children and lives with his family at Rolling Ridge Study Retreat. There he leads workshops and supports projects that connect people to their place.
Institute for Local Self-Reliance
Linda Bilsens Brolis is the Project Manager for ILSR's Neighborhood Soil Rebuilders (NSR) Composter Training Program. She is a lead trainer for the NSR which is a community-scale composting train-the-trainer program.
Sacred Roots Herbal Sanctuary
Keir Knoll received degrees in electrical engineering, and spent most of his career as a designer in corporate settings. In the last few years he has been finding ways to use his knowledge to benefit community, and he encourages everyone to do the same.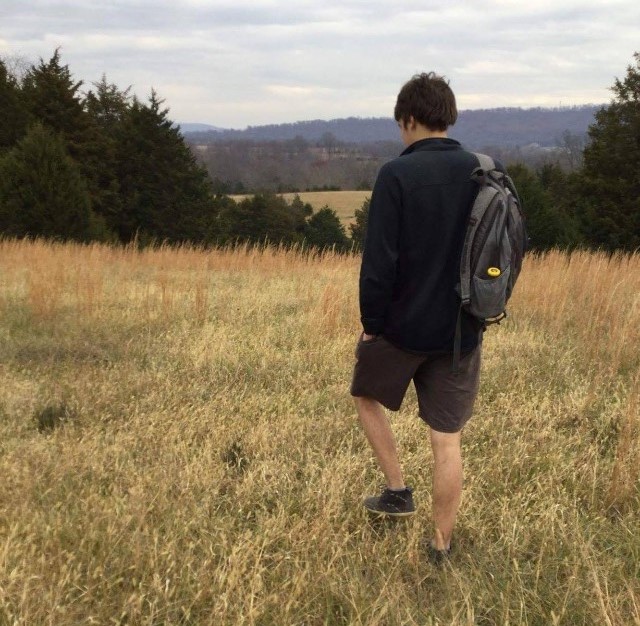 David Browne is a forager based in Shepherdstown, West Virginia. His passion is found in practicing traditional skills that foster self reliance and contribute to the health of our world.
Spring of Light
Rabiah is an energy healer whose Indigenous roots and medicine connect her with the Earth and the elements. A daughter of the Divine Mother, she uses dance, singing and the drum to raise the vibrations of people and nature.
Hillary Banachowski is an herbalist, herb farmer, forager, teacher, and plant lover who has been working with plants in various capacities for 10 years. She is the founder of Sacred Roots Herbal Sanctuary, a medicinal herb farm in Shepherdstown, WV. Hillary spent several years tending the medicinal gardens at Green Farmacy Garden for Dr. Jim Duke, prior to buying land and starting an herb farm with her husband Keir Knoll.
Ben is a full time single father, soil ecologist, consultant and educator from the Washington DC area. For more than a decade he was a speech professional working with politicians, Heads of State, CEO's, and philanthropic icons from around the world. In 2010, with the goal of helping to increase educational awareness and hyper-local food resiliency, he co-founded a nonprofit called Can YA Love. Using biomimicry and his patented vertical gardening systems, he works to help people restore degraded lands into thriving, functioning ecosystems that also meet the needs of people. In 2014 he joined 'Forested,' a community-scale research food forest, to help develop the most ecologically-sound agro-ecosystem possible… a system that improves soil and water quality, without requiring irrigation nor synthetic fertilizers and pesticides.

He is now on the verge of launching his newest project on a 150+ acre farm in Middletown, Maryland, where he will demonstrate transitional agroecology and some examples of how humans can reintegrate with, and improve the ecosystems that we rely upon.
Tridelphia Permaculture Center
Marisa wears many hats, and makes them too. Permaculture designer, forager, and fungi enthusiast are just a few. She is an organizer of the Mushroom City Art Festival, and has educated and presented at several mushroom related events over the last 4 years. Marisa is also a founding member of the Rhizae Renewal Collective, a Baltimore based initiative working to remediate an abandoned lot, and return it to neighborhood residents as a community green space. Marisa resides at the Triadelphia Permaculture Center, a one-acre permaculture homestead, food forest, and educational center. Where she manages a small scale mushroom operation, maintains a small flock of ducks, and assists in maintenance of annual and perennial crop production. Marisa is also a new member of the emerging permaculture initiative at Claymont!
By day Todd is a network engineer working in the Washington, DC metro area. By night and on the weekends he runs Great Escape Nursery where he propagates unique edible plants to sell online. He also runs Great Escape Farms, which creates videos on homesteading, plant propagation, and permaculture practices. He has attended several PDCs and has also taught introduction to permaculture courses as well as plant propagation courses and rain water harvesting courses.
Eric Lewis is a plant lover and aspiring greenman who dedicates much of his energy to deepening the relationship between people and plants. Inspired by the wise words of world renowned ethnobotanist Frank Cook, Eric is continually encouraging people to respect the plants as people and eat something wild every day.
Karen has a passion for combining storytelling and science. She is a PhD candidate at Antioch University New England, where she is studying agricultural adaptation to climate change. She has over 10 years of experience developing community programs and teaching courses in nutrition, education and the environment.
Koorosh works as a video producer for the National Science Foundation. He has a degree in Communications from George Mason University. He has produced multimedia content for the foreign press and various non-governmental organizations, universities and businesses.